The Seletek Armadillo is Lunatico's astronomical peripheral controller.
controls all types of motors (VSI, Feather Touch, Robofocus, Moonlite, Lakeside …)
fully compatible with previous models
It allows controlling

two devices simultaneously

:

focuser
rotator
filter wheel (with stepper motors, not USB wheels)
other device

Simultaneous control

of two focus motors, (the Lunático ones or another, such as Robofocus, Moonlite or FeatherTouch ones, and almost any other that is "stepper"),
Simultaneous control of two filter wheels,
… or a rotator and a wheel …
Telescope fans control
With our free program "PinByPin": independent control of any controller pin, manual or automated (depending on temperature delta), useful not only for fan control but also for dew heater bands, as ones of the ZeroDew system.
Rotators control, like the VSI's "Zerotator", or the Astrodon "TAKometer"
With "Seletek à la carte" you can customize your Seletek to match your specific needs, you decide the peripherals you want to control (contact us at info@lunatico.es):

dew heating bands (from our ZeroDew system or others)
even a dew heater controller (using a relay)
the astronomy green laser pointer
the mirror cooling fans
any 12V powered device, using a relay

And you can send us your suggestions for new applications, contact us at info@lunatico.es.
Why is an external controller like the Armadillo, Platypus, Tarsier or Limpet better than an "all in one" (focuser with embedded motor and cables)?
---
Technical specifications: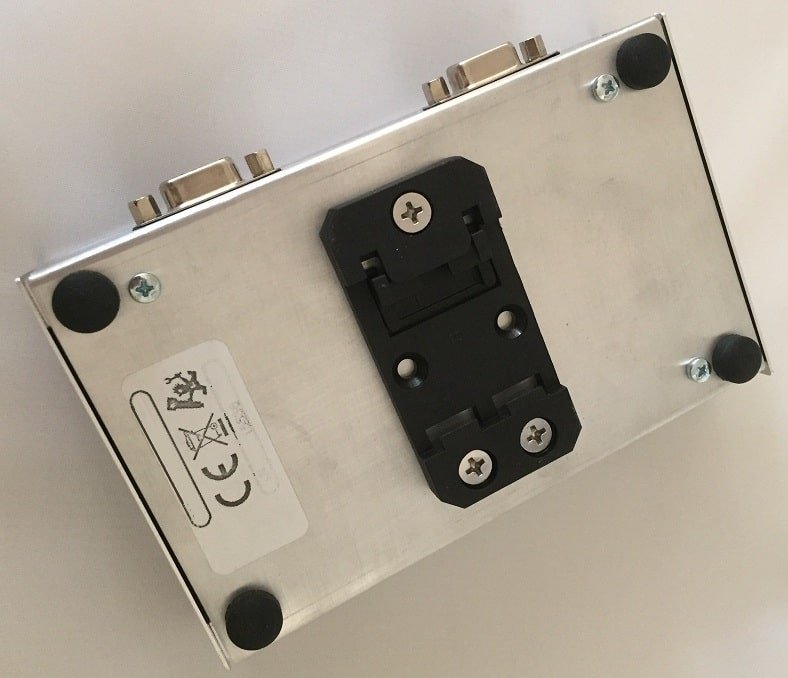 Aluminum box, slim, sturdy, pre-drilled for DIN rail hooks
Outputs: 8 power digital outputs (up to 1A), 4 in every connector.
Inputs: 5 analogical-digital inputs (1 for the temperature external sensor, 4 available and protected by optocouplers)
PC connection via USB
Size: 144 * 90 * 36 mm (including DB9 connectors)
Weight: 195 gr.
External power supply from 12 to 30 V dc (depending on the motor used), typically 12 V dc
ASCOM compliant software. INDIlib and INDIGO for focuser.
Will work with FocusMax, MaximDL, CCDCommander, ACP, CCD AutoPilot, SGPro, Voyager, APT… and any ASCOM aware astronomy software
Seletek includes the USB 2.0 cable (controller to PC conection) (*)
(*)If you want the power supply cable for car lighter plug, please click here.
You can purchase just the Limpet controller (this item) for your existing motorized focuser, or the complete set Armadillo 2 focuser kit, which includes:
(1) Select your focuser model focuser according to the images shown here. In case of doubt, please contact us.
---
Documentation:
---