Estimated shipping time 5 days
Seletek LIMPET, the smallest and most recent Seletek! ASCOM, INDIGO and INDILib compliant!
With a small 12V battery and the wifi interface, no cables coming out of the telescope!
new focuser controller from:

any astronomy program (ASCOM and INDILib drivers available)
your smartphone
your computer's web browser

can alternatively control a camera rotator (with our Windows software and ASCOM)
very small enclosure
central hole to easily attach the Limpet to the telescope using a single screw
Wifi and USB connection
Very low power requirements (30mA idle connected to wifi, 530mA focusing with our standard motor)
With improved WIFI signal, no wifi antenna is needed!

– New version from Feb/2022

Optional external temperature sensor
all the time-proven Seletek Armadillo and Platypus software will work with it. Just one device at any time.
Including a screw locking 2.1x 5.5mm jack for safe attachment of power cable
5.5 / 2.1mm standard jack, center positive, 12V dc (13.8V, as supplied by some batteries, is valid)
ASCOM, INDIGO and INDILib enabled
focus from your smartphone via web interface (NEW!)
Why is an external controller like the Armadillo, Platypus, Tarsier or Limpet better than an "all in one" (focuser with embedded motor and cables)?
---
Technical specifications:
Focuser controller
Outputs: 4 power digital outputs (up to 1.5A) – thermal auto-shutdown of the drivers in case of overheating
Inputs: 3 analogical-digital inputs (1 for the temperature external sensor, 2 protected with resettable fuses)
PC connection via USB and Wifi
Size: 70 * 70 * 26 mm
Weight: <85 gr.
External power supply 12V dc (13.8V, as supplied by some batteries, is valid)
The software supports any current Windows version (XP, Vista, 7, 10, 32bit, 64bit)
ASCOM compliant software (focuser & rotator)
INDIlib focuser driver
Will work with FocusMax, MaximDL, CCDCommander, ACP, CCD AutoPilot, SGPro, Voyager, APT… and any ASCOM aware astronomy software 
The Limpet includes the power supply cable, with screwed-on terminal, and a tripod thread screw.
Available add-ons:
---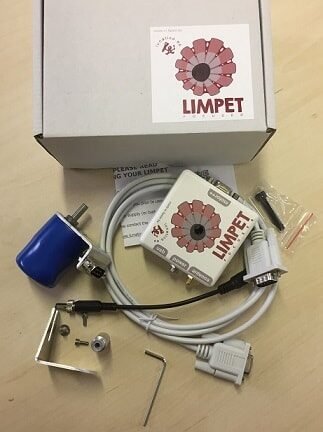 You can purchase just the Limpet controller (this item) for your existing motorized focuser, or the complete set Seletek Limpet KIT,  which includes:
(1) Select your focuser model focuser according to the images shown here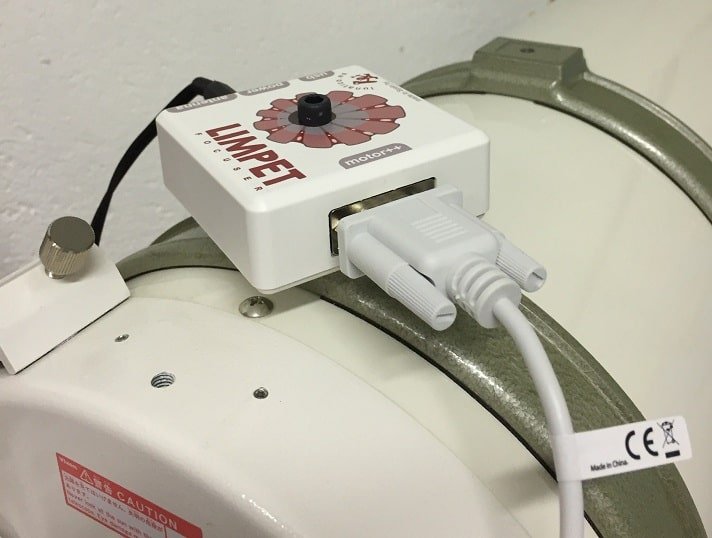 ---
Some example screens:

---
Documentation:
---